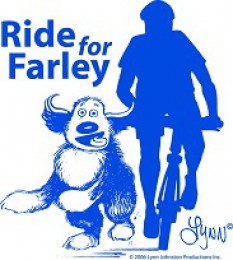 In 2010 Mary and Julie conquered the Ride for Farley.  This year Mary and Julie will be joined by Lindsay and Lisa as they peddle a 50km bike-a-thon to help raise funds for the Farley Foundation. It is a foundation that helps elderly people/people with disabilities and women in shelters due to abuse who are unable to afford emergency care for their four legged friends.
Please click here to make an online donation
Thank you in advance from all the riders!!!!